Testimonials
---
Silver Sheet Enterprise Inc.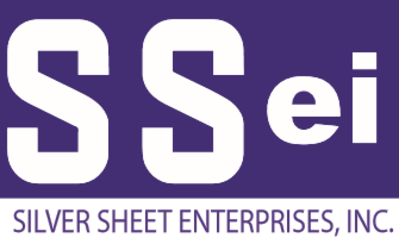 Silver Sheet has been working with Gripnail for over 5 years, and we couldn't ask for a better company to do business with. Thank you, GripNail is always willing to help with great customer service, fast delivery, and very reasonable prices.
---
Randall Shell, Scott Systems Heating & Air

The machine is running great! This is a well built machine capable of all our HVAC insulating needs.
---
Brian Werbach, Modern Sheet Metal, Inc.
In February of this year we replaced our rolling head pinner. After we researched the leading machines then purchased a Gripnail Rapid Fire 7105 RF Glider.
We were quite pleased as it shipped out the next day after our purchase order was received and it arrived at our facility early the following week requiring only the 220 v cord and compressed air to become fully operational.
We were pleased to see it came with a laser for pin alignment something of a bonus as it wasn't advertised. After 6 months we received a follow up, onsite, call by a Gripnail representative to see that their product was satisfactory and tips to keep us running. The machine continues to work day in day out and is something I can recommend to anyone in the market looking for reliability and ease of operation.
---
Reliable Pinners for Long Term Loyalty
Chris Krumpfer, Bonland Industries

Bonland Industries is one of the largest and most established HVAC contractors in the northeastern United State, serving a territory that stretches from parts of Connecticut and New York to New Jersey, Delaware and Pennsylvania. They've handled some big projects in their 50-year history, including Giants Stadium, the King of Prussia Mall Expansion, Sugarhouse Casino and the Museum of the American Revolution.
When Chris Krumpfer, Maintenance Supervisor at Bonland headquarters in Wayne, NJ, started at Bonland 36 years ago, Bonland started using Gripnail equipment. "In 1984 the first pinner war for our old coil line," said Chris, "the first rolling head. That was a long time ago."
In 2003, Bonland bought their first 7105 gliding head welder. Then they bought two more for their facilities in Lakewood, NJ, and Bensalem, PA. Krumpfer says one obvious reason they chose the Gripnail 7105 PowerPinner was simple: other machines drew 100 amps. The 7105 uses only 30 amps, so he could save power and install it without hard wiring.
Winning comparisons in performance and durability
But that isn't the biggest reason he liked the 7105. "It outperforms other pinners, "says Chris, "It welds longer pins so it can handle thicker insulation and heavier metal. To me that's a clear advantage."
But advantages of the Gripnail 7105 PowerPinner go beyond the machine itself. According to Chris, "One of the best things about dealing with Gripnail is they have the best customer service in industry. They are technically savy and are good to work with. They're always there when I need them."
Sometimes going the extra mile means saving the extra miles
One of the people who's "always there" is Gripnail sales and service representative Don Bodjiak. "They can't afford down time," says Don, "so I stay in tough with all three plant sites and make sure they have what they need whenever they need it."
Does Chris appreciate the personal service? "I have everybody's cell phone," he says, "Besides Don, Rob at the main office is really good. He'll answer my call even if he's not in the shop. Harriet who answers the phones up in Providence, she's really good. I know everybody by name. I deal with a lot of companies and they have to be the best."
Did we say the customer is always right? Thanks Chris, we appreciate the kind words and we promise to live up to them
---
TackMounts have proved valuable in simplifying the design work and creating quick cable securing solutions in our shop. We have just shipped our first #211 Air Tool and TackMount system to be used in the field on one of our job sites. We have also found that we have saved a lot of money from not using tap pads and weld studs.
I am starting design work on a new project and will definitely be calling out for TackMounts only!
Kelly Shuman
Drafter
Allied Systems Company

---
John W Danforth Company Tonawanda New York

Gripnail Power Pinner Welder for a New Iowa Precision Coil Line!

After considerable research on pinners for our New Iowa Precision coil line, we decided to go with the Power Pinner Welder by Gripnail Fastening Systems. We are extremely pleased with the performance and consistency of the equipment. The speed of the pinning process along with the holding power of the pins is very impressive! Over the years we have worked very closely with Don Bodjiak who is the Regional Sales Manager for Gripnail. He keeps in good contact with our shop and always presents us with up to date equipment that keeps pace with
the market place. Don and Robert Snyder who is the National Service Manager for Gripnail do a great job of following up after the sale and installation.

Ken Jablonski Sheet Metal Shop Superintendent
John W Danforth Co.
Tonawanda New York
---
Gripnail Power Pinner Welder & SAM Controller Speeds Production
We purchased a new PP50 Welder along with a SAM Controller to retrofit our old Iowa Precision coiline in June 2010. Before we installed this equipment, I hated insulated duct now it is no big deal to do. Our duct work looks great because we now use weld pins on All lined duct jobs including closed cell insulation. I would recommend your product and service to any sheet metal contractor who wants top of the line equipment for there facility.
Robin Burkes
Superintendent
Cabell Sheet Metal
---
Gripnail Coiline Pinner Speeds Production


I have been working for Chas Roberts for 32 years I have been running a coilline for more than 26 years. In 2000 our company bought a new coil line with a Gripnail Multi Head installed in it to line duct. The service that I received during the installation and setup was spectacular and that exceptional service has continued over the years.
The increased efficiently allows me to run as many as 50 rolls of insulation in a single day! Before the coiline that kind of production would have taken me 4 days to complete. The speed of the Pinner and the holding strength of the Pins is unmatched in the industry.
Thanks so much for all you have done to improve our bottom line.
Bobby Joe Riley Jr
Lead Foreman
Chas Roberts Air Conditioning & Heating Phoenix Arizona
---
Gripnail Air Tool Ergonomic And Easy Operation
Thank you, for letting us try the Gripnail Air Tool.We found that equipment very well designed. It's ergonomics and ease of operation surely places your equipment on top of the class. We put your company and product in our record and will include it in our planning
Once again, thanks for the opportunity.
Gregory Filipowicz
Asst Engineering Manager
FlowTek (Bray International)
Houston, Texas
---
Gripnail Tack-Mount Saves Installation Time
I own a small industrial control panel shop in Germantown, WI. I've been in business for over 12 years.
I first used the Tack Mount at one of my customer's for an on site installation and really like the easy and quickness of installation. Normally, if we had to run cables or tubing we would use the Panduit mount by drilling and tapping and bolting them to the frame work of the machine we wire. I just recently used my Gripnail tool on a installation and was able to easily to save at least an hour or two.
Thanks,
Bob Jones
Specialty Systems, LLC
Germantown, Wisconsin
Phone: 262-253-3635
Fax: 262-253-3634
Cell: 414-659-3815
www.specialtysystemsllc.com