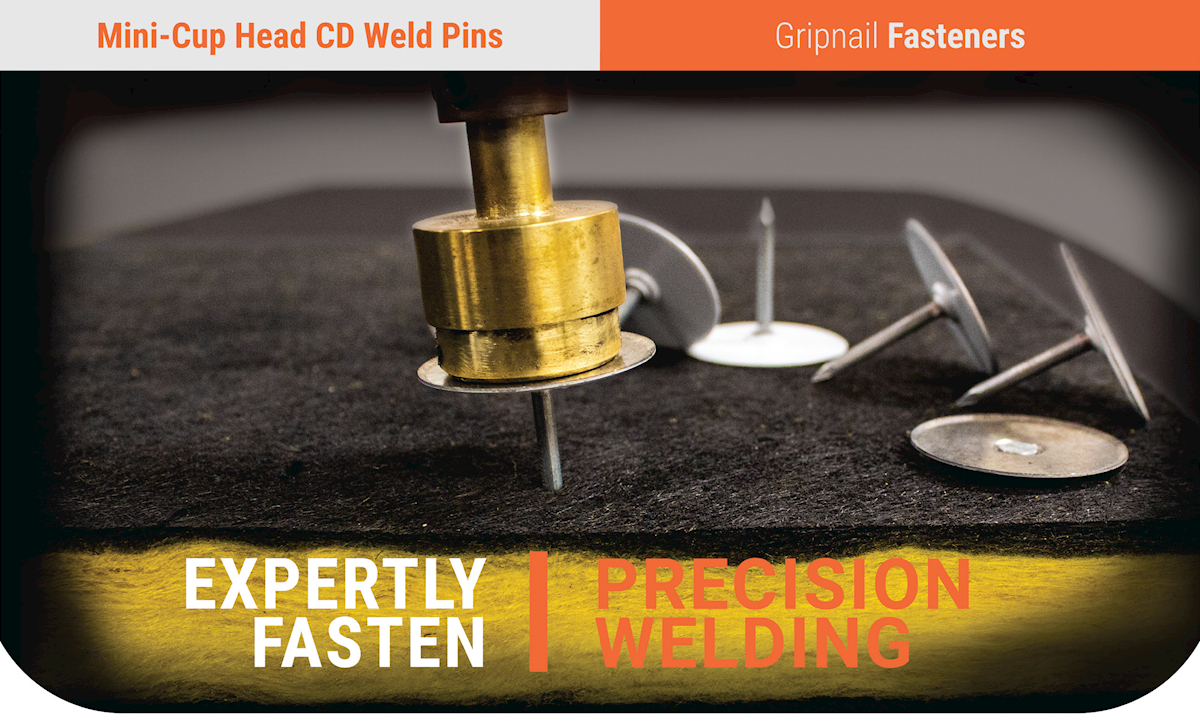 Resistance Weld Pin For Lining Ductwork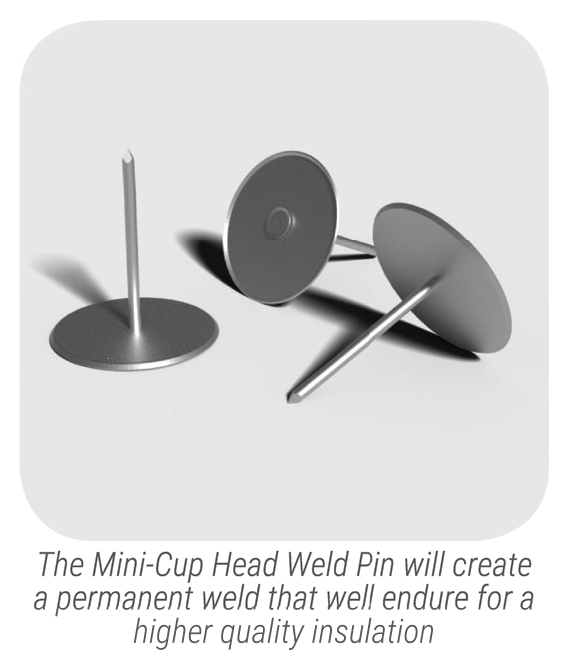 Gripnail's Mini-Cup Head Capacitor Discharge Weld Pins are manufactured to be a single robust fastener. The precision attachment of cap and shank allows for better contact when welding. The optional protected adhesive on the underside of the cap acts as a superior insulator over traditional paper washers. The coating substantially reduces arcing when fastening foil face insulation, while the forged diamond point defines the standard of sharpness to cleanly pierce the toughest insulation.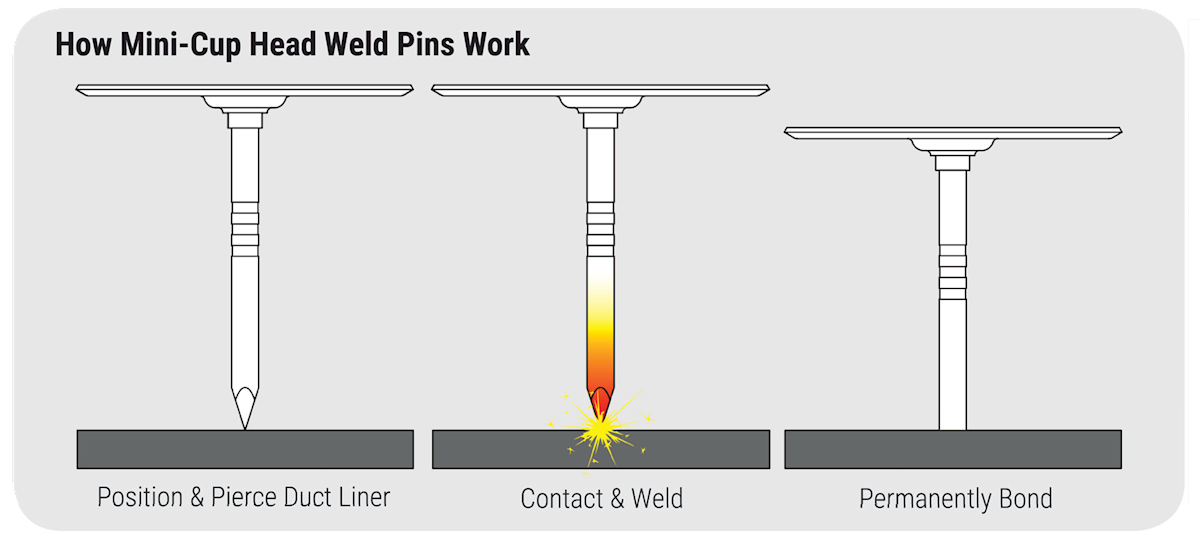 What are Mini-Cup Head CD Weld Pins?
Mini-Cup Head Capacitor Discharge Weld Pins permanently attach insulation to metal
in one easy step. Mini-Cup Heads have a 1 3/16" (25.40mm) in diameter Cap Size and they can be applied using 110 volt capacitor discharge welding.
Product Features
Better Welds - Special galvanized carbon alloy steel and the sharpest point in the industry lead to the best weld available. Each underside of the cap is designed with an extrusion to provide superior stability during installation and keeps the point of the nail perpendicular to the cap with the tightest of margins.This reduces misfires which will lower the unit cost of your productions.
Diamond Points - Forged diamond point design creates an extremely sharp point that cleanly pierces the toughest insulation for the best contact and weld current.
Beveled Edge Cap - A beveled edge on the cap depresses the surface of the insulation while preventing any tearing or cutting.
Superior Quality - Manufactured with pride in The U.S.A. to ISO 9001 quality control standards.
Technical Data
Operating Temperature Range - Mini-Cup Head Capacitor Discharge Weld Pins function properly over the normally accepted operating range of temperatures of 32 oF to 250 oF and are not adversely affected at temperatures 0 oF to 550 oF.
Environmentally Safe - When used as intended, Mini-Cup Head Capacitor Discharge Weld Pins are non-toxic and safe as defined by current Federal Standard.
Use standard personal protective equipment when applying fasteners at all times.
Specifications