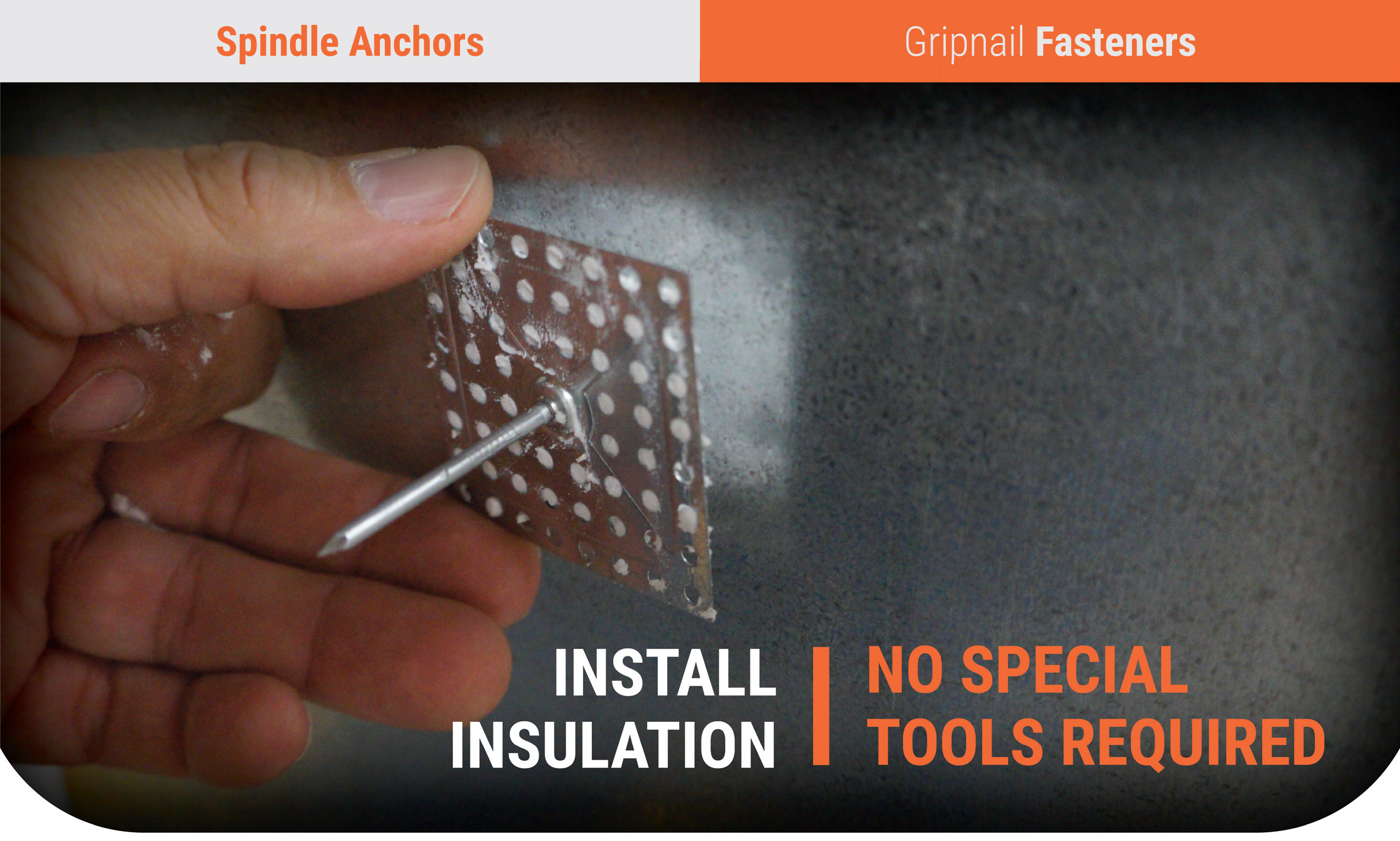 Install Insulation Easily Anywhere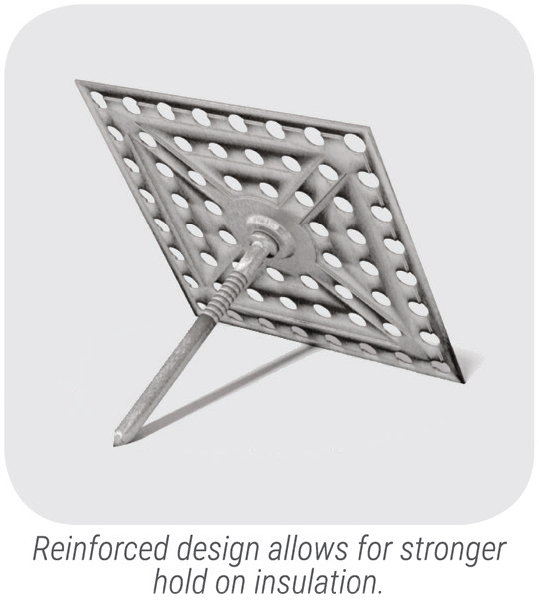 Gripnail's Spindle Anchors easily install any type of insulation up to 3.5" thick. Spindle Anchors are perfect for installing fiberglass insulation, rubber insulation blankets or polystyrene boards. Spindle Anchors can attach to air ducts, metal buildings, concrete foundations - even to the underside of wooden roofs. Spindle Anchors are perforated to allow adhesive to lock the fastener in place.
---
Features Include:
Perforated Holes
The Spindle Anchor comes equipped with perforated hoels that allow liquid adhesive to create mushrooms on the otp o fhte fastener. This displaced adhesives helps grip the spindle anchor and lock it in place.
Diamond Point
The diamond point on a Spindle Anchor is the sharpest in the industry and cleanly pierces the toughest duct liner.
Reinforced Design
The improved design of the base of the Spindle Anchor has a reinforcement design that strengthens the fastener.