Impact Driven Duct Lining Fastener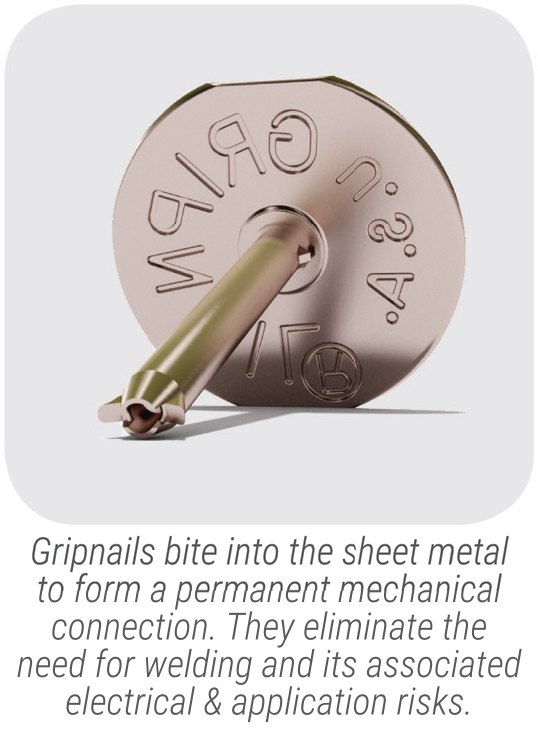 Gripnail is a proven mechanical fastener used to attach insulation to the inside of sheet metal duct work. The hardened tapered teeth pierce the duct liner and form a positive attachment to the sheet metal. Each fastener is precisely formed to exacting quality control standards and they may be applied with a variety of tools or equipment. Gripnails only work when the sheet metal is supported by a hardened base plate or the anvil of a Gripnailer®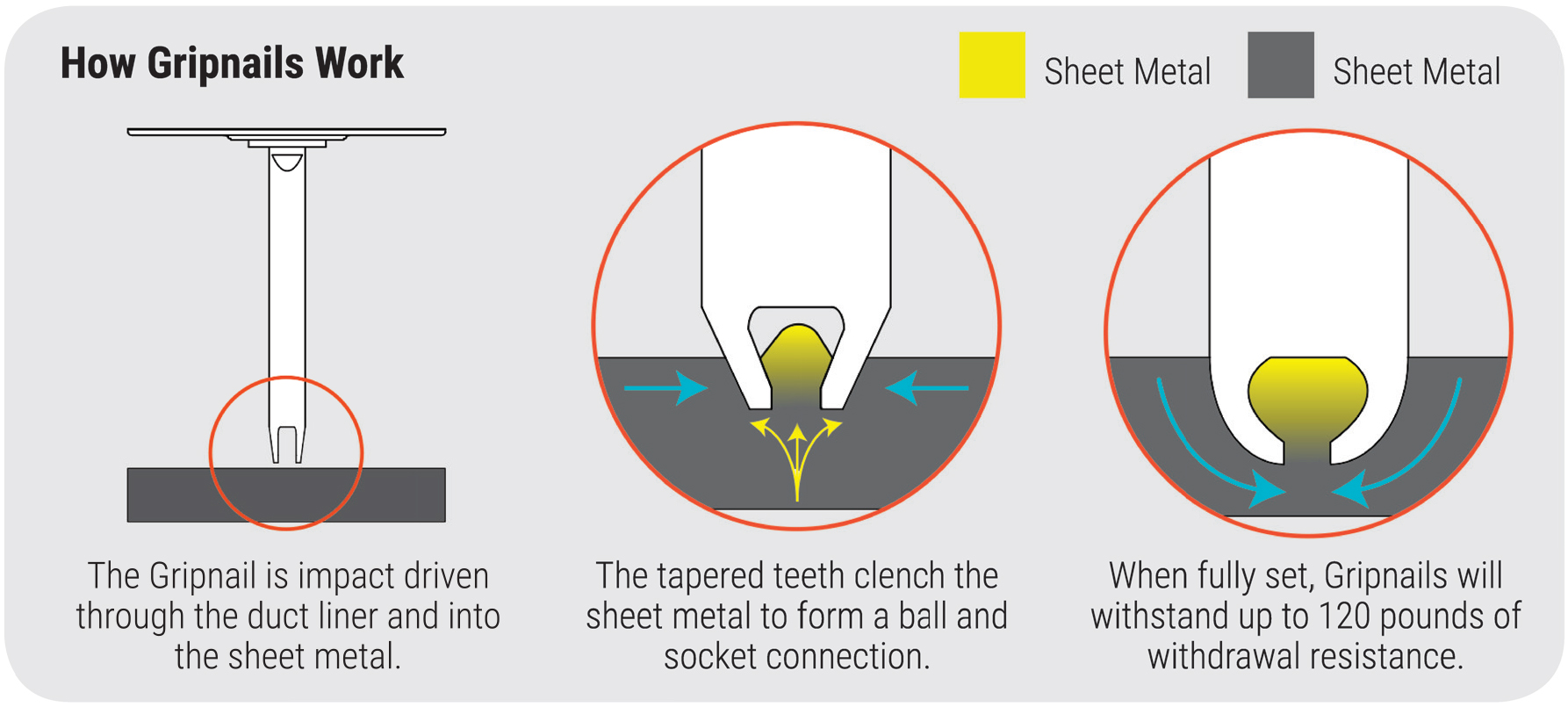 What is a Gripnail?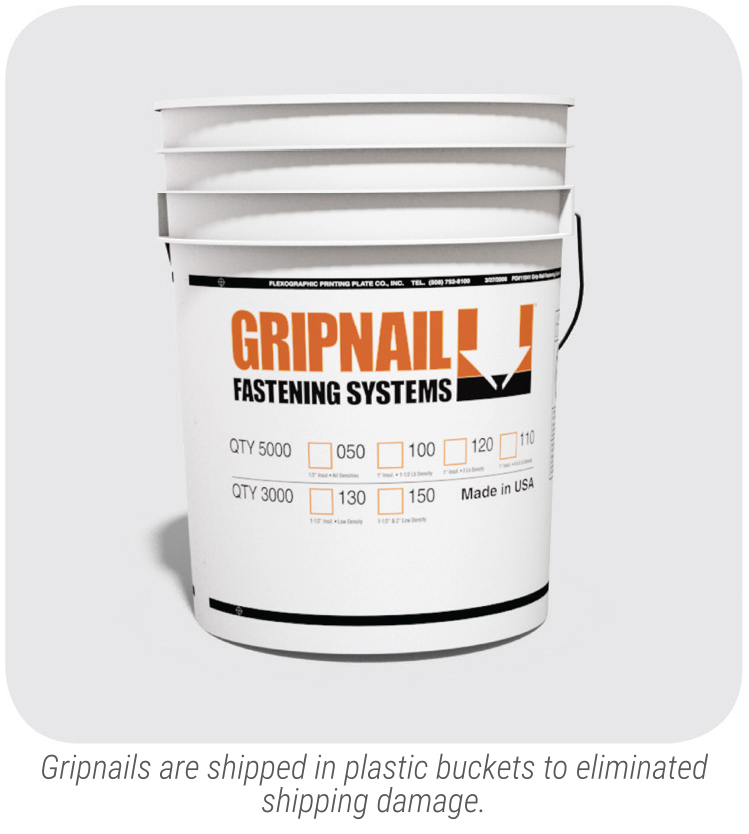 A Gripnail is a unique mechanical fastener use to attach insulation to sheet metal. It was specifically designed to fasten acoustical duct liner to the inside of heating, ventilation and air conditioning duct work. This operation generally takes place when the duct work is being manufactured
---
Industry Standards
Gripnail meet or exceed the latest SMACNA (Sheet Metal and Air Conditioning Contractors National Association) standards, published in their HVAC DUCT CONSTRUCTION STANDARDS - METAL AND FLEXIBLE, for low and high velocity ductwork. Gripnails are used by leading air conditioning, sheet metal and mechanical contractors for ductwork in commercial, residential and industrial buildings.
---
Product Features
Impact Fasteners
Bites into, but does not puncture sheet metal.
Cycle Time
Gripnail and sheet metal bonding is instantaneous.
Hardness
Point, shank and head are heat treated in a controlled atmosphere to hardness of Rockwell C-50.
Corrosion Resistance
Gripnails are plated with zinc and receive a final chromate dip.
---
Technical Data
Retaining Cap
The beveled edge retaining cap is designed to depress the surface of the insulation without tearing or cutting into it. The nail does not protrude from the cap, eliminating air stream noise or interfering with air displacement in the duct.
Temperature Range
Gripnails function properly over normally accepted operating range of temperatures of 32 oF to 250 oF and are not adversely affected at temperatures of 0 oF to 550 oF.
Vibrations
Gripnails will not fatigue or be physically affected by vibrations normally found in high velocity air handling systems.
Environmentally Safe
When used as intended, Gripnails are non-toxic and safe as defined by current Federal Standards.
Use standard personal protective equipment when applying fasteners at all times.